Iain McCaig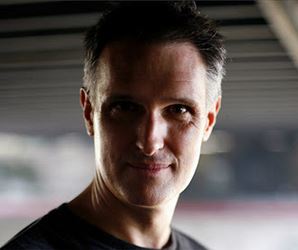 McCaig was born in Santa Monica, California, but grew up mostly in Victoria, Canada, and graduated from Oak Bay High School. McCaig later lived in Europe for 17 years, and attended the Glasgow School of Art. During a break he came back to the US and worked on the trailer for the 1983 animated film Twice Upon a Time.
Thereafter, he began a career in print, primarily illustrating books. His film directing debut, the children's film The Face, won multiple awards and is viewable at atomfilms.
McCaig has illustrated cards for the Magic: The Gathering collectible card game.
A noted storyboard artist, McCaig is best known for designing the characters Padmé Amidala and Darth Maul in the Star Wars series. He worked on the films Terminator 2, Interview with the Vampire, Bram Stoker's Dracula, Charlotte's Web, Hook, Harry Potter and the Goblet of Fire, The Spiderwick Chronicles, and one of the Dinotopia productions.
Other examples of his work include album covers for Jethro Tull (The Broadsword and the Beast) and a compilation of Doctor Who theme music, costume design for a new Star Trek semi-pro/fan film, illustrations for Fighting Fantasy, the J.R.R. Tolkien estate, Marvel comics, and re-designing a stained glass window at Skywalker Ranch.
In October 2008, a book of McCaig's work, Shadowline: The Art of Iain McCaig, was released. The book is a story illustrated by McCaig that includes samples of 28 years of his film and personal work.
McCaig's daughter, Mishi is also a film artist,[3] having contributed to Iron Man, Outlander and John Carter of Mars, as well as producing her own short film work. Iain and Mishi were both involved in the production of the Discovery Channel series Dinosaur Revolution. His son, Inigo, is also an artist.
Sorry, there are currently no items available for this selection.
Please contact a Barker Animation associate for additional assistance.