Mike Mayhew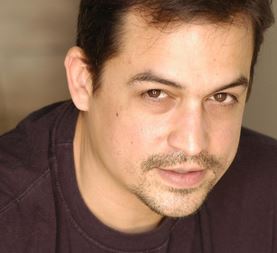 Mike Mayhew is a world-renowned illustrator who creates some of the most exciting images in comics today. Mike specializes in photo-realism, and intense rendering of dynamic subjects. Mike's approach ranges from state-of-the-art digital techniques to traditional watercolor and acrylic painting. His studio is located in Glendale, California.
Mike has been a full-time working artist since 1993, when he began to pencil comic pages for DC Comics, and honed his comic storytelling skills during runs on ZORRO and VAMPIRELLA. Mike's cover art began to pop off the stands on Marvel Comics' MYSTIQUE, ELEKTRA, THE PULSE and SHE-HULK. For Marvel Prose, Mike illustrated two MARY JANE prose young adult novels, by Judith O'Brien. Mike has produced film licensing art for Fox's FANTASTIC FOUR and Warner Brother's SUPERMAN RETURNS films. Mike's subsequent work included issues of SPAWN, X-MEN ORIGINS: JEAN GREY (his first fully painted comic), and SAVAGE (his first creator owned title from Image comics). In 2009 Mike created an Effie award winning ad campaign for Cisco Systems called "The Realm", an online motion comic. Mike's work continued to appear in comic's biggest titles, including AVENGERS and JUSTICE LEAGUE. In 2013, Mike began adapting George Lucas' original 1974 draft THE STAR WARS for an eight issue comic series from Dark Horse Comics.
Sorry, there are currently no items available for this selection.
Please contact a Barker Animation associate for additional assistance.