Mike DeCarlo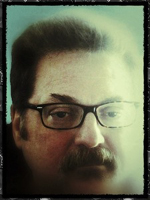 Mike DeCarlo is an American comic book artist. He has worked on such diverse titles as Batman, Cartoon Network Block Party, Crisis on Infinite Earths, Fantastic Four, Simpsons Comics, and adaptations of the Warner Brothers stable of cartoons (including Looney Tunes, Animaniacs, Pinky and the Brain and Superman & Bugs Bunny).
Sorry, there are currently no items available for this selection.
Please contact a Barker Animation associate for additional assistance.