Paul D. Wegner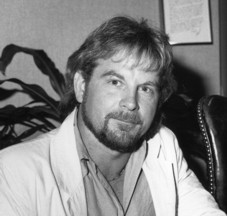 Soon after graduating college and becoming a professional sculptor Wegner was given his first large commission by the National Geographic Society in 1976. The project required Wegner to create 9 life size figures of primitive man for their new museum exhibit in Washington D.C. Wegner had meetings with archeologists from the Smithsonian, such as Mary Leaky, Dr. Dale Stewart, and many more from National Geographic, including their very talented creative staff. Research for this project led Wegner to the works of painter Norman Rockwell, sculptor Rodin, and more importantly, Rodin's protégé, Malvina Hoffman.

The term "fragmentation", now used to define Wegner's style, came about when a newspaper reporter in Virginia interviewed him early in his career while working on the "Primitive Man" project and developing this new approach.
Over the years Wegner has had many opportunities to discuss and learn about these music forms from a wide range of original music icons in jazz, blues and rock-and-roll, with musicians such as Pete Fountain, Lionel Hampton, John Lee Hooker, Carlos Santana. They were the inspiration behind the series of sculptures that Wegner has developed and created in bronze for more than 2 decades. Wegner's style of fragmenting, along with the music theme were a natural combination. The free-floating style evokes an almost musical feel to the design itself, allowing the figures to roll with the instruments in a wave of upbeat, visual enjoyment. As many have seen, just turn on the music and the design seems to come alive.