Richard Edlund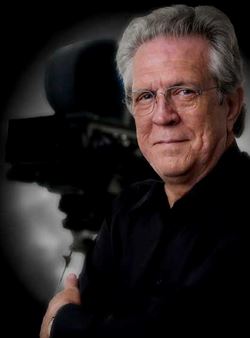 Special effects artist Richard Edlund was a key member of George Lucas' cutting-edge movie technology company Industrial Light & Magic. As a child growing up in Fargo, North Dakota, Edlund developed a love for photography. In later years Edlund studied photography and camera repair at the U.S. Naval Photographic school. While stationed in Japan he became fascinated by cinema. After his discharge Edlund began studying film at the University of Southern California. In the mid-1970s, John Dykstra hired Edlund to be the first cameraman on the Academy Award winning special-effects unit of "Star Wars". He went on to receive Oscars for his work on the rest of the "Star War's Trilogy" and on other George Lucas films. Edlund founded the Boss Film Corp. in 1983. His impressive resume includes work on Ghostbusters (1983), Big Top PeeWee (1988), Die Hard (1988), Ghost (1990), and Alien 3 (1992). Edlund has won two special Academy Awards in Scientific/Engineering for his technical innovations that include the development of the Empire Motion Picture Camera System.
Sorry, there are currently no items available for this selection.
Please contact a Barker Animation associate for additional assistance.