Tim Dickson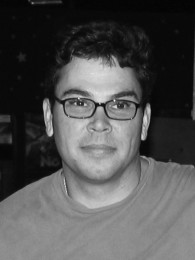 As a UCLA student in the early 1980s, Tim Dickson remembers not being sure what he wanted to do with his life. But after graduating with a degree in design, he saw an ad for a warehousing job at a small art publishing company called Davis Blue Artwork. One of the company's owners was Brian Davis, today a top artist with Collectors Editions.

"Brian taught me everything he knew about printing art, how to mix color, how to build a press," says Tim, owner and co-founder of Eclipse Workshop, Collectors Editions' in-house printing division. "I owe a lot to him."

He fell in love with printmaking, and when Davis Blue Artwork was sold in the early 1990s, he stayed on with the new company, Eclipse Workshop, through a "sweat equity" ownership deal. Eclipse merged with Collectors Editions in 1997.

With printmaking, "You have to maintain the integrity of the original art," he explains. "But there's also a creative process involved, and that's what I really enjoy."

Tim was introduced to art by his mother, a painter and photographer who often took Tim and his four siblings to art museums around the San Francisco Bay Area (He's a third-generation native Californian.) Growing up, he enjoyed ceramics and dabbled in painting and drawing.

Today, he heads out early on summer weekend mornings to photograph scenes of downtown Los Angeles. He prints the photographs on specially prepared substrates, creating Chiarographs. In addition to art, he enjoys playing basketball and golf and watching sports (his father was a minor league baseball pitcher) and spending time with his family: his wife, Heather, and their two children, Desmond and June.

Although Tim cites his mother and Brian Davis as his biggest artistic influences, he also had the opportunity to meet Ansel Adams in 1982. His mother had contacted the photographer after finding photos he had taken for her high school yearbook. The pair spent an afternoon with Ansel at his house in Carmel, just two years before his death.

"It was a great experience to meet someone of that stature and find him to be so humble and welcoming," Tim says. "Although he didn't influence me as an artist, he definitely influenced me as a person."