David Ho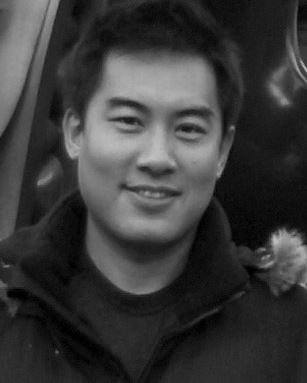 David G. Ho is a Chinese-American artist. Ho was born in New Jersey. He moved to Taiwan with his family when he was a child, and moved back to California as a teenager. After getting his undergraduate Sociology degree from UC Berkeley, his ambition in art motivated him to pursue another Bachelor degree in Art History and Fine Arts from San Jose State University.
Ho has created numerous digital art works which were widely recognized and have been featured in competitions and publications including Society of Illustrators Annuals, Spectrum Annuals, Applied Arts Photography and Illustration Annuals, Communication Arts Illustration Annual, Design Graphics, Heavy Metal, Computer Graphics World, DPI Magazine, Society for News Design, Chicago Tribune, MacWorld Expo Digital Gallery, Step-by-Step Illustration Annual, EFX Art and Design, Digital Photo User (UK), Tear Magazine, PEI, Digital Fantasy Painting, Secrets of Award-Winning Digital Artists and more.
In discussion of his work, he has said that digital technology is "a playpen where inhibitions, imagination, madness, fears and angers run wild in a frolicking orgy of psychobliss."
Sorry, there are currently no items available for this selection.
Please contact a Barker Animation associate for additional assistance.