Dean DeBlois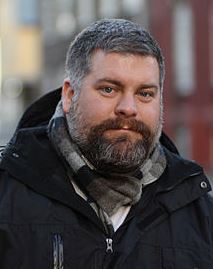 DeBlois was born in Aylmer, Quebec. He began his career as an assistant animator and layout artist for Hinton Animation Studios/Lacewood Productions in Ottawa, Ontario, while simultaneously attending Sheridan College's three year Classical Animation program in Oakville, Ontario. From 1988 to 1990, DeBlois contributed to such productions as The Raccoons (TV series), The Teddy Bears' Picnic (TV special), and The Nutcracker Prince (feature animated film). He is best known for co-writing and co-directing the Oscar-nominated animated films Lilo & Stitch for Walt Disney Feature Animation, How to Train Your Dragon and its sequel for DreamWorks Animation, and directed the Sigur Rs documentary/music film Heima.
Sorry, there are currently no items available for this selection.
Please contact a Barker Animation associate for additional assistance.