Dr. Seuss (Theodor Geisel)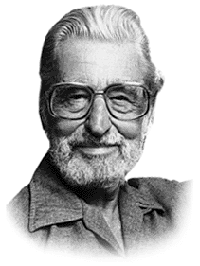 Dr. Seuss began his career as a little known editorial cartoonist in the 1920s. His intriguing perspective and fresh concepts ignited his career, and his work evolved quickly to deft illustrations, modeled sculpture and sophisticated oil paintings of elaborate imagination.

dr. Seuss is currently best known as one of the most beloved and bestselling children's authors of all time, having written and illustrated classics such as "Green Eggs and Ham" and "How The Grinch Stole Christmas!" Seuss was also a political cartoonist for PM magazine during World War II, as well as a contributing illustrator for Vanity Fair and Life. He had a long, successful advertising career, he was an Academy Award winner for his wartime documentaries, as well as his animated short film, "Gerald McBoing Boing," and today his paintings hang in fine art galleries.

His unique artistic vision emerged as the golden thread which linked every facet of his varied career, and his artwork became the platform from which he delivered 44 children's books, over 400 World War II political cartoons, hundreds of advertisements, and countless editorials filled with wonderfully inventive animals, characters and clever humor. Seuss single-handedly forged a new genre of art that falls somewhere between the Surrealist Movement of the early Twentieth Century and the inspired nonsense of a child's classroom doodles.
Enjoy our entire collection of The Secret Art of Dr. Seuss, Dr. Seuss Unorthodox Taxidermy, Dr. Seuss Illustration Art, and Dr. Seuss Bronze Sculptures.
The Star Club Discount cannot be applied to The Art of Dr. Seuss.
Seuss text and characters © Dr. Seuss Enterprises, L.P. 2015. All Rights Reserved.